Empower Yourself
With the Help of a
Compassionate Family Law Specialist
Certified Family Law Specialist Serving Culver City and Southern California
You come to LazorLaw when you want effective guidance in resolving your family law disputes where going to court is the last resort. This is why LazorLaw offers Collaborative Family Law, Mediation, and Consultation, all of which ensure that you never see the inside of a courtroom. If litigation and going to trial is your only option, LazorLaw's focus is to save you stress, time, and money throughout every step of the process. Happiness is worth fighting for.
John Adam Lazor , Esq. CFLS, Certified Family Law Specialist
Family Lawyer
Since graduating from Stanford University Phi Beta Kappa with Honors and Distinction and the University of Michigan School of Law, I have dedicated my legal practice exclusively to helping individuals and families solve their Family Law conflicts. Throughout my nearly 30 years of practicing Family Law, I have had the opportunity to represent clients from all income levels and across the entire range of family law issues from adoption to divorce. I believe that there is nothing more important than relationships, so I will do everything I can to help you and your family achieve swift, just, and amicable resolutions.
MORE ABOUT ME
Comprehensive Family Law
Guidance & Representation
Extensive Experience With Divorce Matters
No one plans on getting divorced, but when it happens, they want it to be finalized as quickly and stress-free as possible. As a skilled family law mediator, I can act as a neutral third-party to make sure everyone's voice is heard as you seek an amicable conclusion to your marriage as a collaborative divorce attorney. I can also help you with many divorce-related matters like legal separation, child custody & support agreements & modifications, spousal support, parental rights, visitation, and more.
Other Family Law Matters
In addition to divorce, child custody, and spousal/child matters, I can help you work through other family legal disputes and situations. I also provide work as a family law consultant to guide your family toward a brighter tomorrow. People have come to me for a variety of reasons, whether it's pre- or post-marital agreements, matters involving a member of the LGBTQ+ community, registered domestic partnership issues, family law trials, and more. I also offer both bundled and unbundled legal services if you need simple, partial legal representation.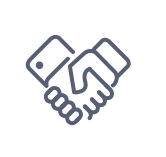 Attentive
As a mediator and collaborative law attorney, I will sit down with you to learn about your wants and needs and strive to meet each one as we go through your case. Regardless of what you're facing, I'm committed to helping you find a solution.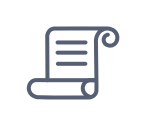 Informative
Family legal matters can often be overwhelming and difficult to keep up with. From beginning to end, I will make sure you are aware of every aspect of your case so you have a clear picture of what's currently happening and what's to come.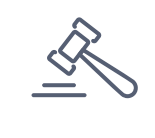 Knowledgeable
I have spent my career helping clients through resolution for their family matters. If you're faced with a dispute, turn to my office — LazorLaw — to guide you toward a solution that benefits you and your family. Get in touch today!
Helping You & Your Family Move Toward a Brighter Future
Regardless of whether you are looking to divorce or legally separate from your spouse or you're fighting for your parental rights in a child custody dispute, you are likely going through an emotionally and mentally draining time in your life. With the help of an experienced family law attorney, you could soon be on track to a happier, healthier life.
I have been guiding families through difficult legal matters since 1992. Many clients come to me feeling absolutely helpless, feeling as if they have no hope for the future. My goal is to use my knowledge of the law and passion for helping people to help them understand what's to come.
If you are in the midst of a legal matter involving children, couples, or anything involving a family dispute, I strongly believe I can help. I have assisted clients through cases concerning child support, alimony, pre- and post-marital agreements, LGBTQ+ matters, domestic partnership issues, and more.
You can come to me for sound guidance and relief. I will take the time to get to know your story, your wants, and your needs so I can provide you with legal advice that works best for your unique situation. Contact my firm — LazorLaw — today to schedule a case consultation.