Mediation Attorney in Culver City, California
Resolve Family Disputes Quickly and Fairly
Ask Us About Family Mediation Services in Culver City, CA
Getting a divorce is one of the most stressful and emotional times in anyone's life. Especially when children are involved, adding on the public embarrassment of a trial can leave lasting emotional scars. That's why LazorLaw provides family mediations to resolve conflicts through private, guided communication.

Our trusted law firm has over 27 years of experience with family mediation in the Culver City, CA area. Our lead lawyer can mediate for a wide range of family issues, including:
Divorce and separation

Property division

Child custody and support

Spousal support
If you have questions about divorce mediation, please contact us today to speak with a local lawyer.
What Are the Major Benefits of Mediation?
Communication is key in any family. At LazorLaw, we see our primary role as advisors and advocators for you and your family.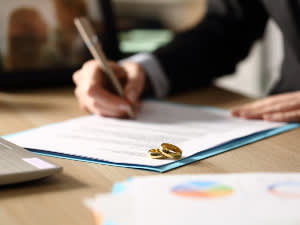 Divorce mediation has several key benefits, including:
Full control over the process without the use of a judge

Savings on legal fees

Protection of privacy

Convenient meetings accommodating your schedule

Efficient resolution of disputes without lengthy court battles
Did you know that once a divorce goes to trial, any information contained in that trial is now public record? Choosing to mediate in private will ensure you can maintain your own dignity during a complicated divorce.