Collaborative Family Law Attorney in Culver City, California
Work Together to Reach Common Ground
Retain a Collaborative Family Lawyer in Culver City, CA
Hiring two separate lawyers in a family dispute can sometimes make couples focus solely on their disagreements, causing them to lose sight of their common goals. At LazorLaw, I believe taking family cases to court should be the last resort. Hire a collaborative family lawyer in Culver City, CA for you and your spouse to reach an amicable settlement.

Meeting with one, non-biased lawyer will often open up more productive communication. As your collaborative family lawyer, I can assist you with all kinds of divorce, child custody, and child support issues. I can also help with restraining orders in domestic violence cases.

Call today to see if collaborative law would benefit you and your family. Set up a free consultation with me in Culver City, California. With many years of experience and countless clients helped, I have a proven track record of reaching amicable resolutions in a myriad of family law cases. By maintaining a neutral stance while still advocating for the best interests of both parties, I can seek results that will be agreeable for your family.
Why Should You Consider a Collaborative Divorce?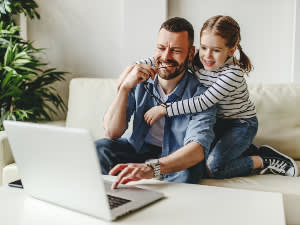 Most divorces you see on television or read about in the news are high-profile, combative cases. But the large majority of separations never need to go to court. In a collaborative divorce, you and your spouse can work side by side to come to terms with:
Property and asset division

Spousal support

Child custody, visitation, and support
You'll be able to avoid the costs and stresses of a trial while reaching common ground that will benefit both of you equally. To learn more about collaborative divorce, contact me today at LazorLaw in Culver City, California to set up an initial consultation.