Litigation & Trials Attorney in Culver City, California
Gain a Powerful Ally in Court
Reach out To LazorLaw for Help with Divorce Litigation in Culver City, California
Not all family disputes can be resolved without a judge's final word. If you can't see eye-to-eye, divorce litigation might be your only option. Need a skilled lawyer to represent your best interests in court? Contact LazorLaw to hire a trusted trial lawyer with over 27 years of experience in Culver City, CA.

Once a case goes to trial, you can never assume the outcome. It's important to retain a skilled trial lawyer who can collect evidence and make strong arguments on your behalf.

Call LazorLaw today to discuss the details of your case. Together, we can determine the best way to proceed according to your specific legal situation. I will take the time necessary to assess your case and help you understand all of your possible options. As your legal guide and partner, I will advocate for you and your best interests to ensure that we are seeking a result that is fair and favorable to you. Divorce litigation can be emotionally draining. Don't go through it alone. I am prepared to represent you.
Give Yourself the Best Chance at Success
I have helped countless clients uphold their rights in court and protect the best interest of their families. LazorLaw offers representation for: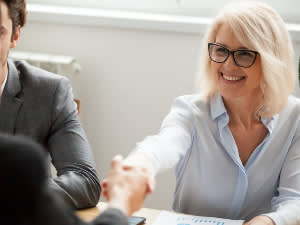 Divorce litigation

Legal separation

Child custody

Child support

Senior divorce

Spousal support

Domestic violence
As your trial attorney, I will keep track of every document deadline and court date, even attending many hearings on your behalf. You have more important things to focus on during this trying time, so you need someone who will take the lead. If we work together, we can fight for your best interests and seek the best results possible. Speak with me today to set up your free initial consultation in Culver City, CA.